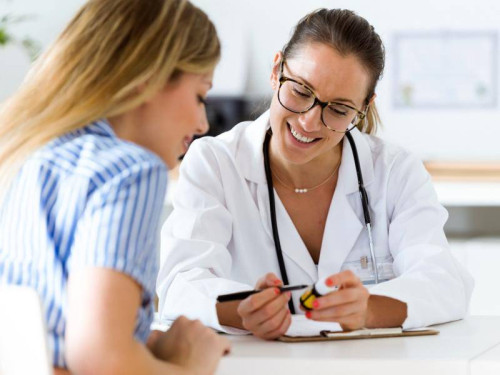 General therapy department of the polyclinic service carries out primary physical examination of the patient and in case of necessity directs the patient to narrow-specialist consultation, as well as orders necessary instrumental and laboratory tests.
Primary medical care services are free for the persons registered in polyclinic. Outpatient leaflets and disability reports in case of necessity are provided. The clinic also carries out home visits.
Prescribed medicaments are free for special group patients (persons with first and second group of disability), if the given medicament is included in the polyclinic list. Persons with third group disability can buy medicaments with 50% discount.
Dispensary patients (periodic disease, diabetes, etc.) are provided with the medicaments they are accustomed to according to the law.
From time to time, the clinic receives medicaments of humanitarian aid, and in case of prescription they are delivered to the patients for free.