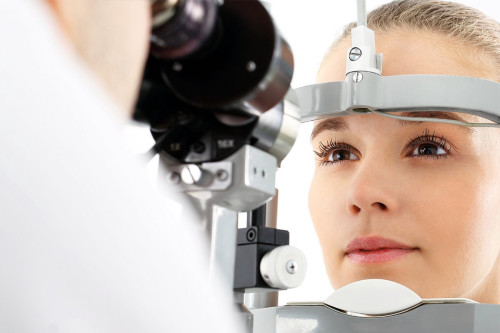 Ophthalmologydepartment of Medline medical center provides complete diagnostic examination and treatment of the eyes.
Our services
Complex examination and diagnosis of eye and auxiliary apparatus, non-surgical correction of refraction anomalies (nearsightedness, farsightedness and astigmatism)

Pterygium removal

Chalazion removal

Extracapsular extraction of cataract with intraocular lens implantation

Cataract extraction with intraocular lens implantation by phacoemulsification method

Conservative and surgical treatment of glaucoma

Conservative and surgical treatment of eye traumas

Intravitreal injections

Laser treatment of secondary cataract, glaucoma and eye fundus

Conservative treatment of eye inflammatory diseases

Oculoplastic surgery

Treatment of keratoconus (crosslinking method)
Instrumental diagnosis
Visiometry

Tonometry

Biomicroscopy

Ophthalmoscopy

Autorefractor keratometry

Keratotopography

Pachimetry

Computer perimetry

OCT
Within the clinic, there is an optics, which cooperates with Ophthalmology department and provides checking of visual acuity, as well as eyeglasses prescription. The service is free.
Interventions and optics purchase are available with discounted prices for the persons registered in the polyclinic.
Our ophthalmologists
Lilia M. Gyunashyan
Larisa V. Miqaelyan
Satenik A. Andunts
Vahe A. Nanyan head of department