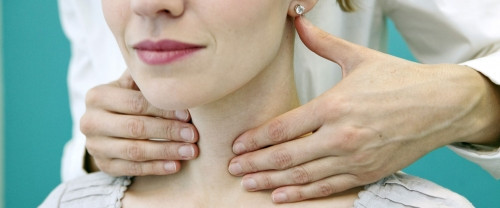 Endocrinology service of Medline medical center deals with diagnosis and conservative treatment of the following diseases:
Thyroid gland diseases (autoimmune thyroiditis, diffuse toxic goiter, etc.)

Multinodular goiter, other reasons of hypo- and hyperthyroidism
Adrenal glands diseases
Cushing syndrome

Adrenal glands congenital hyperplasia

Adrenal glands insufficiency

Pheochromocytoma
Hypophysis (pituitary gland) diseases
Hyperprolactinemia

Growth hormone deficiency

Panhypopituitarism, etc.
• Parathyroid gland diseases, osteoporosis
• Obesity, lipid metabolism disorders
Revealing and treatment of hormonal reasons of infertility
The center has a unique pumping insulin therapy service in Armenia and CGMS 24-hour glucose monitoring within 7 days.
The physicians of the department possess modern therapeutic methods and have been trained in European countries.
Dispensary patients are provided with medicines that are available for them according to the law.
The consultation is free for the persons registered in the polyclinic.
Our endocrinologists
Anna A. Ghubatyan
Hamest Aghababyan